A Quality Fulvic Acid Backed by Research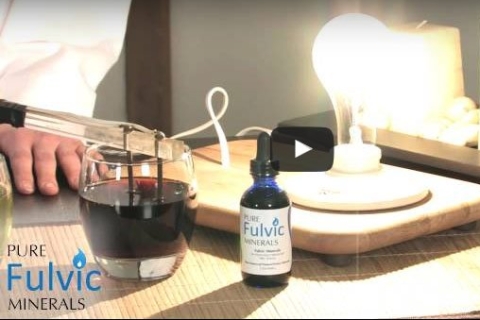 Pure Fulvic Minerals knows that there are thousands of vitamins and mineral aids on the market. That is why we provide you with additional research and comparisons to help you find the best supplement for your health. On our site we go over the manufacturing process, where we source our material, and a product comparison. This in turn allows you to understand and make your own decision regarding taking fulvic acid. Pure Fulvic Minerals wants you to know the facts about our product so you can take your health into your own hands safely and effectively!
Manufacturing
During our manufacturing process, fulvic shade is mined for samples and our experts use a special process to transport, cure, and dry these mineral samples for our customers. After the samples are dried, purified water is used to obtain the important trace minerals and fulvic acid. The result is a natural liquid – rich in fulvic acid trace minerals in a colloidal form.
Sourcing
The process of extracting our colloidal minerals from the source is the hardest part and that is why we have the properly trained technicians to extract it without harming it or the environment. This process helps to preserve not only the source, but also the minerals inside the mined materials. We only use cool purified water when extracting the fulvic acid, trace minerals, and elements. No acids, chemicals, preservatives, sweeteners, or coloring is added to the product.
Product Comparison
Pure Fulvic Minerals is the best trace mineral supplement on the market. You don't have to take our word for it, feel free to browse the videos on our site to prove it! We provide you with multiple tests for quality. Our fulvic acid contains over 70 trace minerals and elements in their hydrophilic colloidal form, with some of the extractions resulting in over 350,000 mgs per liter of dispersed colloidal minerals with a fulvic acid content at 5-10%. This is over 10 times the amount of other similar products!
Benefits
Fulvic acid is popular for a reason as more and more people start to understand its potential to aid in the body's absorption, as well as its ability to detoxify cells and its powerful antioxidant traits. Fulvic acid and the minerals within it have a multitude of benefits that can help restore optimal health. It helps with improved brain function, including memory, focus, and analysis – as well as higher energy and metabolism levels. In addition to these amazing benefits, it also aids in the growth of your skin, hair, and nails. Other benefits of fulvic acid include the lowering of blood pressure, hormone and electrolyte regulation, and a faster absorption of vitamins.
If you are interested in finding out more about Fulvic Minerals and its benefits, please browse our website or contact us directly! We look forward to hearing from you.